Lupinasu no Komoriuta (ルピナスの子守歌、literally "Lupinus' Lullaby") is an insert song first introduced in Ojamajo Doremi #. While the main version of the song is performed by MAHO-Dou as a group, there are different versions of the song which are performed by the individual member of MAHO-Dou (excluding Momoko, as she was not introduced to the series at the time).
Lupinus no Komoriuta is mostly known to be a lullaby used to put Hana to sleep. It is also been known as a background song during poignant moments in the show which featured Hana.
Lyrics
Chitchana te no hira wa
NEMOPHILA no hana
Pukkuri hoppeta wa
ERICA no tsubomi
Atatakai haru no
Soyokaze mitai na matsuge
 
Saa oyasumi no jikan da yo
Suteki na LADY ni naru
Yume wo mite hoshii yo
 
Suyasuya ude no naka
Kawaii negao
Mamoritai zutto
LUPINUS no hana no you ni sotto.
ちっちゃな手のひらは
ネモフィラの花
ぷっくりほっぺたは
エリカのつぼみ
あたたかい春の
そよかぜみたいなまつげ
 
さあ おやすみの時間だよ
すてきなレディになる
ゆめを見てほしいよ
 
すやすや腕の中
かわいい寝顔
守りたい ずっと
ルピナスの花のように そっと.
Your small palms are like
nemophila flowers. *
Your plump cheeks are like
erica flower buds.*
Your eyelashes are like
A warm breeze of spring.
 
Now, it's just time when you go to bed.
I hope that you dream of
becoming a nice lady.
 
You are sleeping in my arms and
with that pretty sleeping face.
I wanna guard you forever
softly like a flower of lupinus.
Videos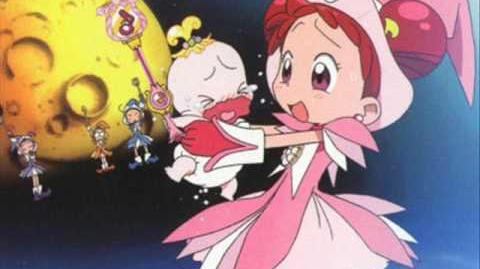 Ad blocker interference detected!
Wikia is a free-to-use site that makes money from advertising. We have a modified experience for viewers using ad blockers

Wikia is not accessible if you've made further modifications. Remove the custom ad blocker rule(s) and the page will load as expected.